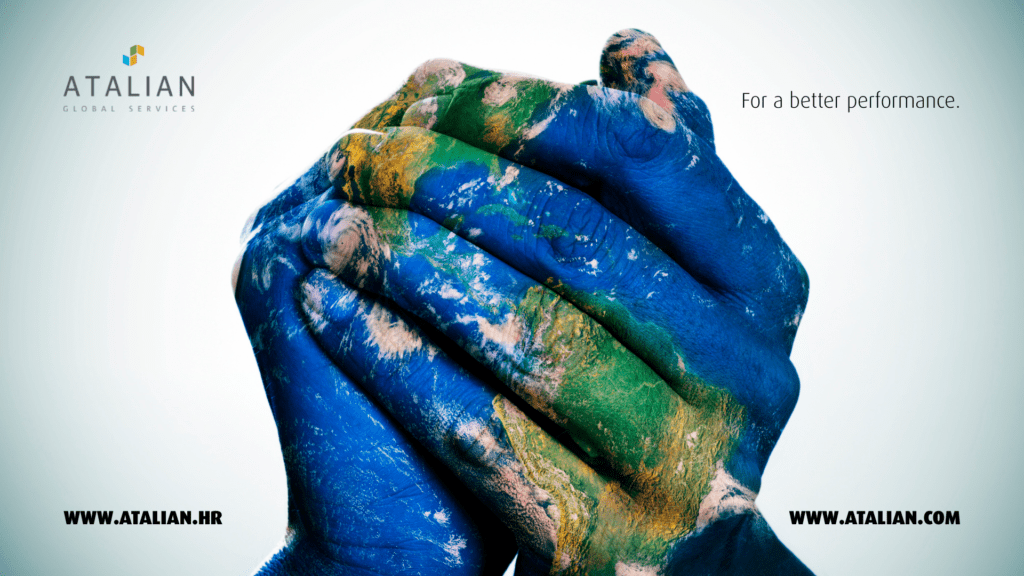 Celebrating Unity in Diversity: Empowering Global Success Through Inclusivity
At ATALAIAN, the strength of our diversity forms the root of our success. We proudly celebrate the different cultures and talents that compose the very heart of our global family. With a presence in 19 countries, we've brought together many companies, contractors, and 67,000 employees, each contributing their unique cultures and backgrounds. This diversity is not just a feature; it's our invaluable asset, shaping us into an open, local, and globally unified company.
Unveiling the Power of Diversity 
The amalgamation of different cultures and profiles has defined our journey. This merging of backgrounds has fostered an environment where new ideas flourish, perspectives collide, and innovation thrives. Our commitment to diversity isn't merely a checkbox—it's a fundamental principle that has strengthened our core and broadened our horizons.
Local Roots, Global Reach
The beauty of ATALIAN lies in its ability to remain deeply rooted in local contexts while embracing a global outlook. We've created an environment where we hear each voice, respect every local identity, and recognize the richness of our differences as our greatest strength.
Charter of Diversity: Empowering Our Commitment
At ATALIAN Global Services Croatia, we have embraced the Charter of Diversity, aligning our values with the principles of promoting pluralism and seeking diversity in recruitment and career development. This strategic approach improves our efficiency and positively shapes the social climate, influencing how customers, suppliers, and consumers perceive us both in Croatian and overseas.
Our commitment to the Charter involves the following:
Raising awareness among top management and staff involved in recruitment, training, and career development, educating them on non-discrimination and diversity issues.
Respecting and promoting the application of the principle of non-discrimination at every stage of human resources management, including recruitment, training, promotion, and career development.
Endeavoring to reflect the diversity of French society, particularly in its cultural and ethnic dimension, at every level of our workforce.
Making all our employees aware of our commitment to non-discrimination and diversity and keeping them informed of the practical results of this commitment.
Engaging in a dialogue with employees' representatives regarding developing and implementing the diversity policy.
Outlining the measures implemented, internal procedures, and the achieved results.
Embracing Openness as a Core Value 
At Atalian Global Services Croatia, openness is a living, breathing part of our culture. We cultivate an environment where communication flows freely, welcome ideas regardless of origin, and embrace and celebrate diversity.
Diversity and openness aren't just about representation; they're about fostering a culture that nurtures growth and creates opportunities for all.
Different perspectives lead to innovative solutions, and by building bridges between cultures, we unlock new possibilities for success.
At Atalian Global Services Croatia, we don't just talk about diversity; we live it, celebrate it, and let it guide us towards a brighter, more inclusive future.