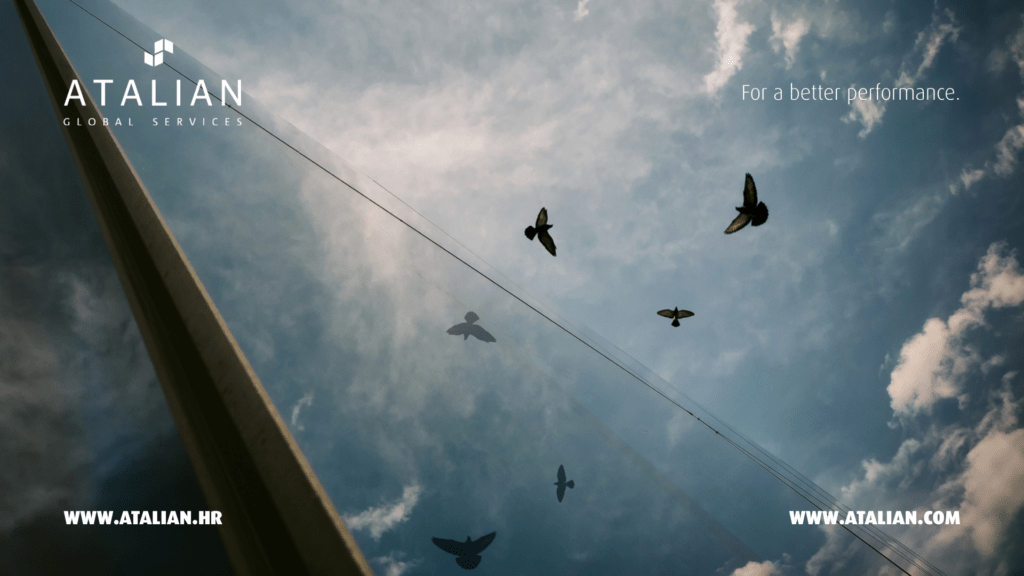 Bird Safety: A Vital Focus in Facility Management
Urban landscapes pose unexpected dangers to migratory birds, especially when encountering glass structures. For facility managers, addressing bird safety isn't just an environmental concern but a crucial aspect of responsible infrastructure management. The distressing sight of numerous bird fatalities due to collisions with glass windows is a startling and recurrent occurrence, particularly during the spring and fall migration in large cities. The repercussions are severe for the birds that survive these collisions, often enduring severe injuries like bruising, eye ulcers, and fractures.
A Compelling Challenge for Facility Managers

The crux of the issue lies in the misperception of glass as an open space or as a reflection of the surrounding environment. For birds, a transparent or mirrored surface merely reflects the outside world, making it seem like a pathway rather than a hazardous obstacle. This misunderstanding tragically leads them straight into the glass, mistaking reflections of foliage or other natural elements for clear passage.
For facility managers, this poses a compelling challenge in terms of infrastructure design and maintenance. The responsibility extends beyond conventional considerations, emphasizing the need for bird-safe architectural choices. It requires a thoughtful approach to mitigate the risks associated with glass-related bird collisions while preserving the aesthetic and functional aspects of the built environment.
Enhancing Avian Safety Through Innovative Architectural Solutions
Incorporating bird-safe architectural elements has become pivotal in reducing these incidents. Several solutions have been devised, including applying patterned films or UV-reflective coatings on windows, installing external screens or netting, or adjusting the lighting to reduce bird-attracting conditions during migration seasons.
The onus lies not only in rectifying current architectural designs but also in the planning and implementation of future construction projects. Facility managers need to integrate bird-friendly designs as part of the blueprint, fostering sustainable and safer built environments for both avian species and humans.
ATALIAN's Approach: Addressing Challenges
ATALIAN Global Services in Croatia recognizes the significance of bird safety in facility management. As a responsible provider of comprehensive facility management solutions, we aim to address these challenges by offering consultancy and services that align with bird-safe practices. Our approach integrates bird-safe infrastructure considerations into the larger framework of efficient facility management, striving for a balance between functionality, safety, and environmental consciousness.
ATALIAN endeavours to create spaces that not only cater to human needs but also prioritize the well-being of birds by fostering collaborations between environmental experts, architects, and facility managers.
The commitment to bird safety within facility management is not just an ethical endeavour but a responsibility toward creating a safer, greener, and more inclusive built environment. Through a conscientious approach, ATALIAN shapes a future where infrastructure and nature coexist in harmony, benefitting both wildlife and the communities they inhabit.