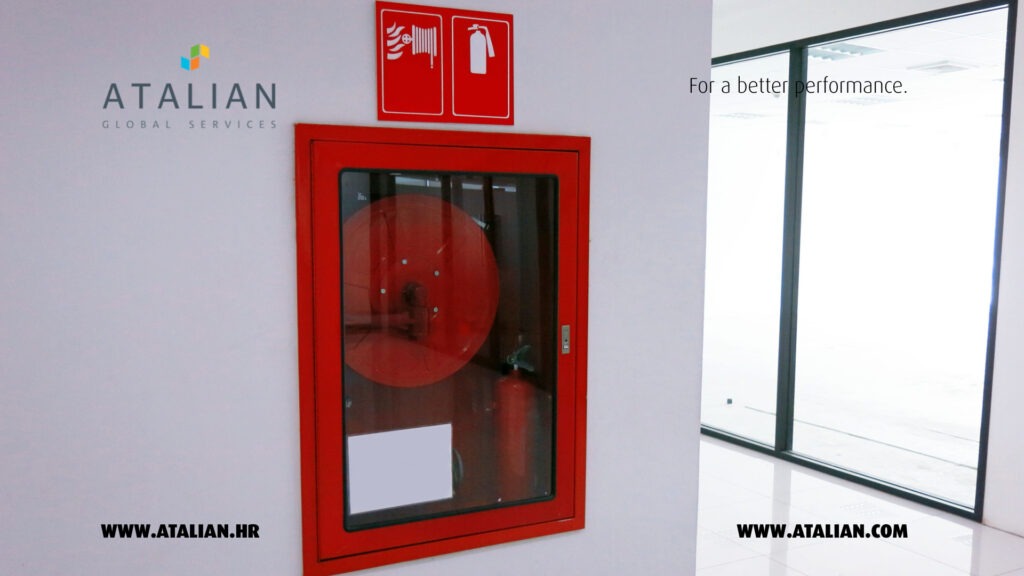 The Ultimate Guide to Office Fire Safety
Ensuring the safety and security of your office space is a top priority. Office fire safety is a critical component of your responsibilities, aimed at safeguarding the lives of employees, visitors, and the structural integrity of the building itself. In this comprehensive guide, we will explore the main aspects of office fire safety, from understanding responsibilities to implementing preventative measures, all while keeping your space compliant and secure.
Responsibility for Office Fire Safety
In any workplace, the mantle of responsibility for fire safety rests on the shoulders of the "responsible person," including employers, owners, landlords, occupiers, and facility managers. Here's a breakdown of the tasks that fall under your purview:
Fire Risk Assessment: Conduct a thorough premises assessment to identify potential fire hazards and risks.
Communication: Share identified risks with staff or their representatives to ensure everyone is aware of potential dangers.
Fire Safety Measures: Implement and maintain appropriate fire safety measures, including fire alarms, extinguishers, and blankets.
Emergency Planning: Develop and regularly update comprehensive emergency plans to ensure swift and safe evacuations.
Training and Instruction: Provide staff with the necessary information, training, and instruction on fire safety procedures.
Shared Buildings and Communal Areas
Coordinating fire safety plans is crucial for businesses situated in shared office buildings. Collaboration with other responsible persons within the building is essential to create a comprehensive fire safety strategy. Remember that the landlord, freeholder, or managing agent holds responsibility for joint or shared areas.
Why Fire Safety Matters
Office fire safety isn't just about adhering to regulations but protecting lives and assets. Here's why it's so crucial:
Employee and Visitor Safety: Robust fire safety plans ensure the well-being of all individuals within the premises. Efficient evacuation plans and preventive measures like fire extinguishers reduce the risk of injury or casualties.
Preserving Building and Business: Beyond human safety, fire safety measures protect the building's structure and the continuity of your business operations. The costs of repairing or rebuilding damaged premises and business interruption highlight the necessity of a solid fire safety strategy.
The SIMPLE Method: Fire Risk Reduction Approach
Fireco, a leading authority in fire safety, recommends the SIMPLE method to minimize fire risks in your facility:
S: Store stock safely.
I: Identify alarm points.
M: Maintain closed fire doors.
P: Properly store flammable items away from potential ignition sources.
L: Let someone know if you spot something dangerous
E: Educate everyone about proper fire response procedures.
Planned Preventative Maintenance for Fire Systems
Scheduled maintenance plays a pivotal role in maintaining fire safety systems. An active PPM regimen enhances reliability and compliance by regularly inspecting fire detection and alarm systems. Remember to assess fire alarms, emergency lighting, fire exit signs, fire escape routes, and automatic fire doors for optimal functionality.
Fire Safety as a Moral Responsibility
Office fire safety is more than a regulatory requirement—it's a moral responsibility to protect the lives of those who use your facilities and the integrity of your business. You can create a safe and secure work environment by following these guidelines, collaborating with stakeholders, and investing in regular maintenance. For professional assistance in developing and implementing a robust fire safety plan tailored to your facility's unique needs, contact ATALIAN Global Services Croatia. Your dedication to office fire safety ensures a brighter, safer future for everyone involved.