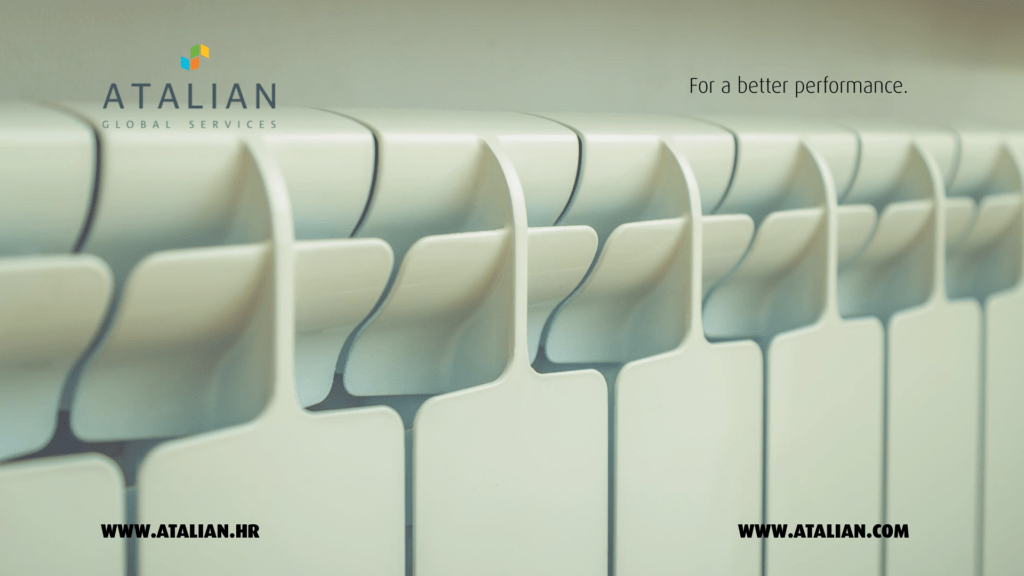 ATALIAN advises: Clean the radiators before the heating season!
Summer is coming to an end, and the heating season is approaching. Before turning your thermostats to higher temperatures, cleaning the radiators before the heating is essential. Namely, dirt appears outside and inside the radiator, which needs to be removed so that it does not spread further and cause unnecessary problems. Below are tips for cleaning radiators to prepare for the heating season.
How often should radiators be cleaned?
Radiators are part of the inventory that should be cleaned seasonally. Namely, it is recommended to clean them at least once a year, before the start of the heating season. Of course, you can clean them more often. They are an ideal surface for creating mites, mould, and dirt. Bacteria and dirt will spread by heating them, creating allergens and poorer air quality in closed spaces. Determine a day before the heating season and clean your radiators because dirt in them can cause numerous problems, especially health, and lead to reduced heat flow.
Tips for cleaning radiators
Depending on the type of radiator, some are easier to clean, and some are more difficult. It all depends on the shape and various partitions. Namely, in shops, you can buy brushes for cleaning radiators, which have a unique profile to reach all the hidden parts, but also so as not to damage the surfaces.
If you have not decided on a specialized brush, you can use a combination of blowing air, vacuuming, and mild cleaning detergents. Be sure to avoid brushes and sponges that can damage radiators.
First, open your radiators in the designated places. Clean the inside of the radiator with a long brush or air blower. After that, vacuum up all the dust that came out. Use a soft cloth and a mild detergent to wipe down the exterior surfaces to keep your radiators clean and shiny.
Bleeding the radiator
Before the heating season, it is vital to check whether the heat is distributed evenly. If the top of the radiator is cold and the bottom is warm, then you need to bleed the radiators. This is done with a unique bleeder key when the system is cold. Before bleeding, place a cloth or a container into which the water will drip under the opening. When the water leaks, close the gap and bleed the radiator.
Try to practice cleaning and bleeding the radiator at least once a year before the heating season to ensure the cleanliness and correctness of your heating system.