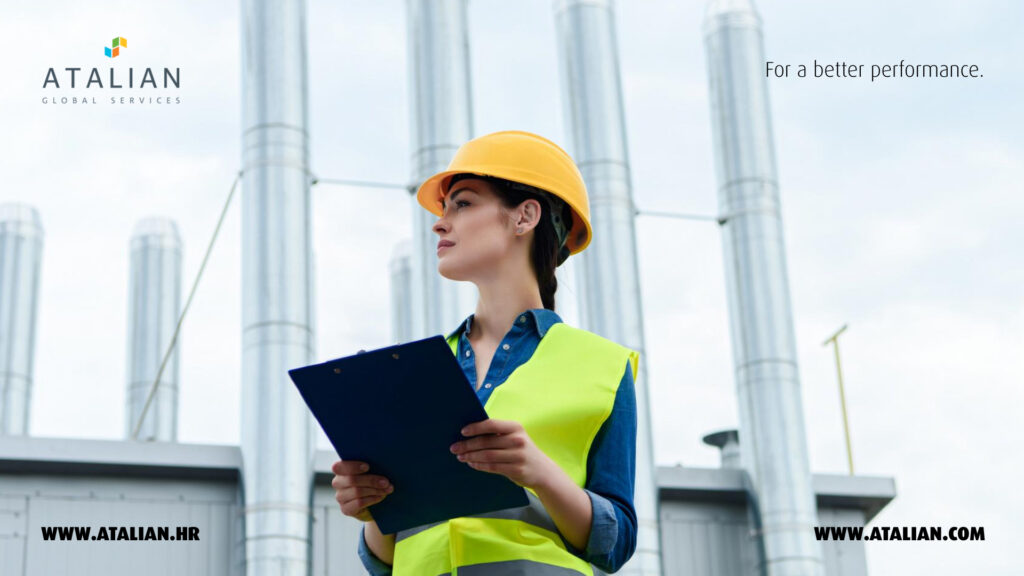 5 Trends in Facility Management and Maintenance for 2022
2021 was a transitional year for Operations & Maintenance (O&M) teams, as many of the changes brought about by the COVID-19 pandemic became permanent. This includes changes such as equipping staff with technology that eliminates the need to pick up and return paperwork to a central office and moving from centralized call centers to managing work requirements in a decentralized environment where workers work remotely. Here are the key trends for 2022.
CONTINUE THE TRANSITION FROM LOCAL TO CLOUD SOFTWARE
Except in some very sensitive operating environments, almost everyone wants to get away from local software. They don't want to deal with upgrades and maintenance, they want someone else to manage the underlying hardware and middleware, and they want to have access to on-demand capacity to manage any processing. And, of course, they want to cut their costs.
For organizations just investing in an EAM system or adding mobile apps to an existing EAM system, many will find that the subscription prices now available for SaaS and EAM mobile apps will transform the internal buying dynamics. As a result, O&M managers can often obtain quick approvals for purchases when the cost of a new subscription is reimbursed by operating savings in the same budget year.
ALL O&M STAFF WILL BE EQUIPPED WITH MOBILE DEVICES – NOT ONLY FIELD TECHNICIANS
In 2020 and 2021, we saw a major change in equipping field technicians with mobile devices to reduce the need to gather at centralized dispatch centers to pick up and hand over the paperwork. But now that companies have realized the benefits of mobile devices and teleworking, lower costs, better data quality, and easy integration with legacy systems, they want to equip all their staff similarly.
The adoption of applications that allow their staff (not just technicians), and often non-employee community members, to initiate their job requests has also increased. Along with tagged photos, problem descriptions, and exact location details, the role of the call center employee changes from collecting information on incoming requests to facilitating repairs and resolving and allowing the application to provide real-time information to applicants about when a request was received, reviewed, assigned, scheduled and completed. The same proliferation of mobile applications is visible in other areas of management and maintenance, including vendor management and planning and scheduling.
Where this has happened, it is not uncommon to see a room full of people sitting at their desks with desktops and large monitors but working on their mobile devices. Switching from desktop cables to mobile devices has also shifted much of the decision-making on job management to managers and superiors in the field, where their intimate knowledge of the plant and the skills and abilities of technicians allow them to connect the right people to a particular job. This results in better first repair rates and reduced downtime.
STRICT SUPERVISION OF SUPPLIERS AND CONTRACTORS
A byproduct of the transition to mobile devices for internal employees is the desire to equip field service providers and outsourcers with applications that help the hiring organization find services more easily, negotiate dates and prices, and define the scope of work. Once an agreement is reached and the job is booked, those same apps manage the vendor login, verify that the expected technicians are actually at work, and record all job details, including hours, parts consumed, measurements and readings, all messages exchanged between parties and photographic evidence, together with all official notes.
Most importantly, these applications can push all working details and accompanying attachments back into the EAM log system, eliminating any key re-typing or data manipulation. In short, we see that companies treat their suppliers as if they were part of their team, but at the same time do not allow suppliers access to their internal applications, eliminating security risks. An important by-product of these vendor applications is the ability to track KPIs among vendors allowing for informed discussions of response and performance metrics such as response time and first repair rate that lead to better results for both parties.
MORE TOOLS WITH ARTIFICIAL INTELLIGENCE
Currently, the use of artificial intelligence in O&M is emerging – things like voice assistants and the application of predictive models have been available for some time. We expect that the next generation of artificial intelligence, enabled by the rapid expansion of real-time tracking devices, will begin to come into its own in 2022.
Leading manufacturers are specialized equipment that can remotely monitor equipment and mediate to prevent failure. They will be followed by organizations that have hundreds of similar devices, such as valves or servo motors, where they can capture large amounts of data to feed their AI models and continuously improve model performance.
HUGE PROGRESS IN AUTOMATED PLANNING AND SCHEDULE
Planning and scheduling have always been a challenge for O&M managers, and many still use boards or excel spreadsheets. Desktop scheduling software has been available for more than 20 years, and while this class of software has extensive functionality, packages are notoriously difficult to use, and users need months to become competent and years to master them.
In 2021, new mobile planning tools and schedules have emerged that are significantly easier to use and can be mastered in weeks or months. With the advent of mobile scheduling and scheduling applications, users can take most actions from any screen, eliminating the need to go through long drop-down menus and/or drag from one function and start another way.
In 2022, you will begin to see automated scheduling, with prioritization, skill sets, and the necessary experience set by predefined business rules that are optimized for a variety of factors ranging from labor availability and overtime costs to downtime risks and customer impact. With this optimization, you will also be able to project workforce needs and pinpoint the time for new hires. These new apps are already changing the game and by the end of 2022, most companies will discard boards and excel spreadsheets in favor of mobile scheduling and scheduling apps.