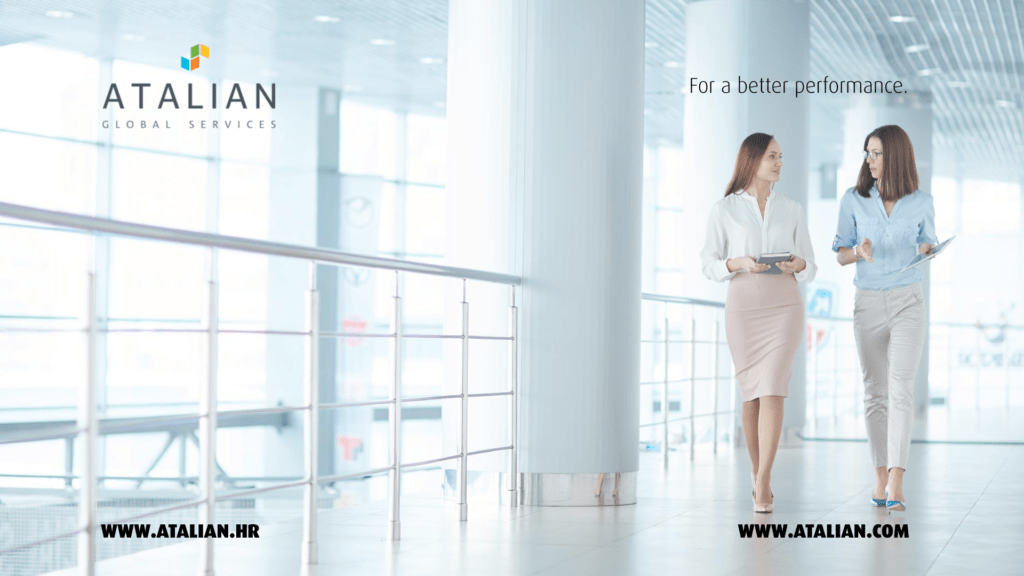 ATALIAN offers advice for better acoustics of your facilities
ATALIAN Global Service Croatia provides numerous tips for improving your facilities through the news section. Today we present the topic of the acoustics of buildings, and best acoustic practices.
Buildings' acoustics are crucial, especially since we have come to a time when much virtual content is transmitted. Universities, schools, companies and institutions increasingly use virtual content to communicate with remote people. As a result, acoustics become a significant determinant of the facilities themselves.
Optimal acoustics
The building acoustics depends on several factors such as the room's layout, the geometry of the space, ceiling height, size and location of the HVAC system and acoustic equipment.
Such facilities require an AV/IT mechanical system that takes up much space. The facility design should maximize the net area while integrating with control rooms or editing studios. Also, possible future growth or new opportunities should be anticipated.
Noise control
Noise control is one of the most critical aspects of building acoustics and the most challenging. Even specialized recording equipment can receive unwanted noises and thus reduce the quality of the recording. Noise can come from activities in the building or neighbouring buildings, traffic, ventilation, and water supply systems.
Suppose you want to separate yourself from unwanted sounds. In that case, the solution is the construction of a room within a room, which is a unit with specialized structures intended to isolate external sounds.
What are the best solutions?
3D modelling of the space is mandatory to reach acoustically optimized areas. Architects can create 3D models to determine current production needs and predict future ones. Models should include architectural, structural, HVAC, AV/IT, and acoustic performance information. With all this information, the architect will best determine the layout of the rooms and the design of the HVAC and AV/IT plans for creating the space.
Specific spaces generate noise and must be away from rooms where good sound insulation is required. That is why it is vital to arrange the rooms properly before the actual construction of the building—installing acoustic doors to keep sound inside or outside the room. Such entries are equipped with an acoustic seal to ensure sound does not travel through the frame and the central door panel.
Sound travels through various surfaces and materials such as walls, ceilings and building structures, so it is vital to consider using acoustic wall and ceiling panels that reflect sound into the room or floor coverings that absorb noise and vibration.
It is also important to properly arrange the departments concerning the work performed. For example, the marketing team communicates daily through various channels, so they must be provided with conditions with less noise. Also, meetings are significant in business progress. For example, noisy machines provide unique rooms that you will additionally soundproof so that colleagues in other work areas are not disturbed.