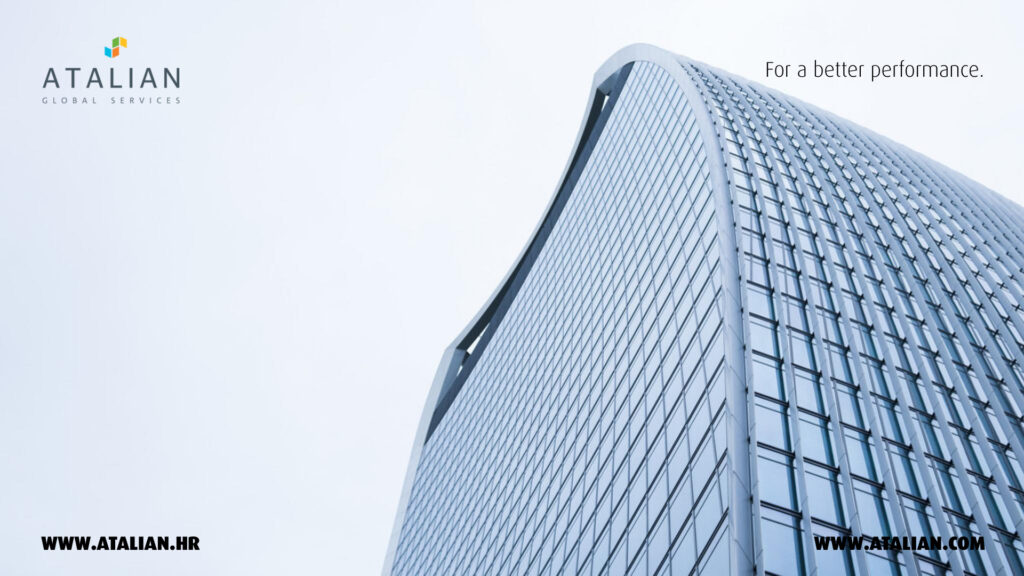 The Latest Trends in Facility Management for 2022
The COVID-19 pandemic has changed the way we work just like the industrial revolution or the advent of the internet. The rate of remote work has increased, with an emphasis on flexibility and the experience of employees and their physical and mental health. The latest trends in facility management are accompanied by new priorities and the need to adopt new policies and technologies that support them.
We bring you 10 trends you need to know to prepare better for the coming year.
Better distributed workforce
Two years ago, teams of a dozen people could meet in the same room several times a week. Now meetings are generally becoming less frequent as work becomes more and more scattered in different locations. A CBRE survey shows that 87% of large companies adopt a hybrid work strategy in which employees work remotely at least part of the time. This means that facility managers need to rethink how much office space they need and be more strategic in terms of space management. They also need to invest in technology that supports hybrid business.
More flexible office space
In a January PwC poll, 31% of business leaders said they anticipate a reduction in their office space, while 56% plan to increase it. However, this does not mean that they are necessarily expanding their corporate headquarters. Namely, in the same survey, 58% said they plan to open more locations, such as satellite offices in the suburbs that are closer to where people live to encourage personal collaboration.
The hub-home-spoke model is a good solution for flexible office space. The central office remains a hub for team-building activities, training, and mentoring opportunities that support strong company culture, while co-working spaces can serve as "arms" to help employees connect in small groups between home and office.
The "hotel" way the office works
A September 2020 CBRE survey found that 57% of offices had seating before the pandemic, while only 10% plan to continue seating in the future. Instead, many accept the so-called. "Hot desking" or office hotels. Hot desking allows employees to take any vacancy, while office hotels offer greater security by requiring a reservation. Employees can book as needed, which can be several times a week, monthly or quarterly. This improves space utilization and offers the potential to reduce real estate costs by consolidating office space.
More personal experience of employees
Employees have become accustomed to the flexibility of working remotely from the comfort of home or a favorite coffee shop. They managed to structure their day in the way that suits them best. When they return to the office they want an environment that supports their work style, instead of having to re-adjust their habits to adapt to the workplace. They want to connect with their colleagues in a meaningful way, while still having access to quiet places where they can concentrate. To keep up with this new facility management trend, workplace leaders need to adopt such a new way of thinking and tailor the technology, services, and benefits that each needs to do their job best.
Many jobs are starting to address this need with employee experience apps that allow people to stay connected to their workplace and find people, book jobs, seek service, and receive mail or visitors.
Greater emphasis on employee health and well-being
Health and benefit programs from "nice to have" are becoming an essential benefit for employees. The pandemic has heightened the need to limit the spread of the virus through social distancing and contact monitoring, as well as the need to increase cleaning and sanitation.
Also, there is a growing focus on employee mental health. Workplace managers should consider expanding the benefits program to help employees.
Investing in smart technologies during construction
The use of Internet of Things (IoT) -connected devices continues to grow, and IDC predicts that by 2025, there will be more than 41.6 billion connected devices. In the workplace, smart building technology already helps facility managers create a more comfortable, energy-efficient environment, manage building systems and assets, and plan for future needs.
For example, the global headquarters of a large HVAC company integrates control and optimization of building functions ranging from fire protection, security, and asset tracking systems, as well as lighting management, HVAC maintenance, and smart parking.
Occupancy sensors also help facility managers collect real-time data on which rooms and tables are available and make it easier to predict future space needs.
Increased use of building information modeling
Building Information Modeling (BIM) software maps the physical aspects of a building throughout its life cycle – from design and construction to ongoing maintenance. This allows architects and facility managers to plan smarter buildings from the ground up and take a more proactive approach to repairs. With data from BIM software, they can reduce costs, improve efficiency, reduce security risks, and improve facility management.
Decision making based on data analytics
By bringing smart building technology to the forefront of the latest trends in facility management, data analysis will play a greater role in decision making.
With more accurate data on average occupancy, peak occupancy, and which spaces employees use, corporate real estate managers and workplace leaders can make more strategic decisions about how much space to rent and how to adjust their floor plans to support different scenarios.
New technologies will improve productivity and collaboration
In the metaverse, technologies that use artificial intelligence, virtual reality, and augmented reality will help bridge the gap between the virtual and the physical workplace.
Instead of talking to their colleagues on a two-dimensional screen, employees could interact with three-dimensional avatars in a common space that more closely resembles a physical office. They could shake hands with a haptic glove or tour the facility with VR headphones that give them a stronger experience. Although we are still years away from this reality, companies are already investing in technologies that will make it possible – and smart leaders are paying attention.
Consolidation of workplace technology
Companies will continue to simplify their software and technology as mergers and acquisitions occur. This consolidation will simplify processes and reduce the use of different forms of technology in the workplace.
Instead of implementing dozens of individual solutions, workplace leaders will look for integrated workplace experience management systems that connect many different technologies and data sources for a more seamless employee experience and more holistic reporting.
HOW WILL THESE TRENDS AFFECT YOUR BUSINESS?
In the coming year, we will witness the acceleration of facility management trends that have been slowly evolving over the past few years.
Almost every aspect of facility management is advancing to have a greater focus on connecting people working in the industry and those affected. These facility management trends show that both employers and service providers are focusing on the best possible employee experience.
As new partnerships, technologies, and other facility management trends continue to reshape the workforce, facility managers are expected to take on more strategic roles. They will need to consider how these elements can best be used to achieve maximum value in the workplace. And they will need to find a balance between seemingly conflicting cost management priorities while prioritizing employee experience.