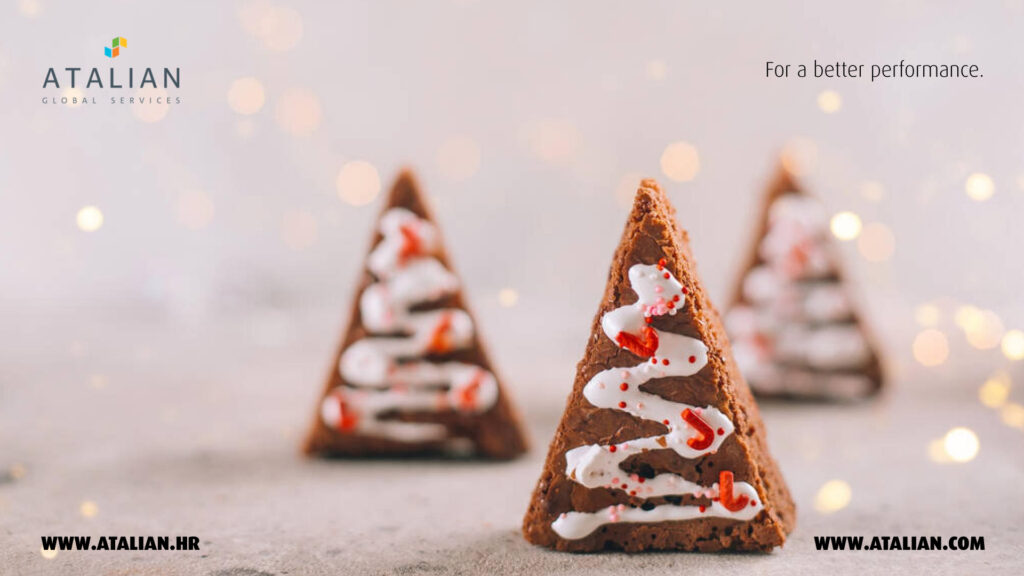 How to Organize a Successful Banquet
The holiday season is the most chaotic time of the year and detailed planning is the key to success. With Christmas, corporate celebrations, and the New Year, there's a lot on the plate – literally and figuratively. That is why a good organization is extremely important and, a key factor in choosing a reliable and good catering company.
To make the process of organizing a holiday party easier, we bring you a list of 8 things you need to take into account when choosing a caterer.
Be sure that the caterer is not overbooked and will be able to dedicate himself to you
Availability is one of the first things you need to check with your preferred catering company. Check and confirm their confirmed bookings so they don't collide with your date. They must give you a guarantee that they can provide you with all the catering needs on the scheduled date of the banquet before you sign the contract. Also, you must be clear and precise with the terms and conditions of the contract. Define all the details around the cost to avoid an overblown bill.
If you are looking for a catering company, invest enough time to research. Ideally, start looking for catering a month to two before the banquet.
Define a budget
It is very important that you clearly understand all the costs associated with hiring a catering company for your party. Require a detailed breakdown of costs and what exactly they include so you can compare offers and see who offers better value for your money.
If you have a limited budget, it is important to announce it in advance to the catering company so that you can make a customized offer that is within your budget. A reliable catering company will easily create a custom catering package based on your needs and financial construction.
Check the quality
When organizing an event it is clear that you want outstanding presentation and top-quality food in terms of taste and overall quality. So don't hesitate to ask for the portfolio of caterers you want to work with.
Nowadays, the viability and quality of products used in food preparation should be carefully examined. Do not skip checking the quality of food and services as quality should be the main condition when choosing caterers and their services when organizing an event.
Taste the offered menu
Once you have checked the quality through the portfolio, ask to taste the food they have offered you for your banquet. Ideally, catering companies should offer tastings, especially for events with large numbers of people. The last thing you want is to serve your guests' distasteful dishes and poor service.
That is why it is important to examine the quality and taste of food first hand before you start working with a catering company. During the tasting of the menu, you will have the ideal opportunity to see for yourself their unique offer in terms of style and presentation.
Experience in performing catering services
Expertise and experience go hand in hand when choosing a catering company. A caterer with years of experience in catering for corporate events and large social gatherings has most likely perfected his system of how to serve a large group of people. They should have a chain of quality suppliers and good relations with other catering companies so that the overall impression, what food, what services, is on top of the level!
Check out what they specialize in
Some companies specialize in corporate events while others specialize in weddings or other types of celebrations. Make sure you align your event with the services that the catering company specializes in to make sure it handles this type of event and meets your expectations as well as the expectations of your guests.
Find out what the experiences of former clients are
Request a list of references from the catering company to find out the experience of former clients about working with them. It is also a smart idea to look for unbiased reviews online.
Read the Agreement carefully before signing
Be sure to read all the pages carefully before signing the contract with the catering company. Make sure you understand all the terms and conditions and agree to everything before signing. If you have any questions or clarifications, do not hesitate to ask the catering company to avoid both disagreements and problems before starting to provide the service.
In its rich offer, Atalian also provides a complete range of professional catering services in strict compliance with all regulations, procedures, HACCP, and good practice, tailored to the needs and wishes of each client. Contact us today!