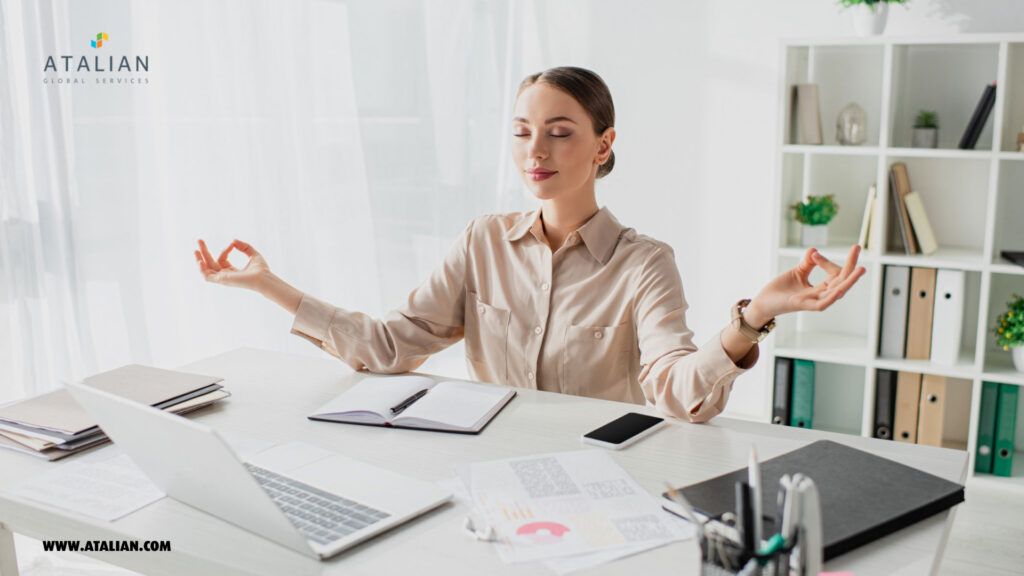 Smart solutions for tenants experience
How to find smart solutions for your tenants' experience? The best way to approach this is to think less about tenant needs and more about human needs. Based on Maslow's Hierarchy of Needs (Saul McLeod, 2018), to reach the top of the hierarchy and achieve true fulfillment, human beings' fundamental needs such as food, water, and shelter must be met first. Esteem and self-actualization are certainly worthwhile states to achieve. Still, people don't need them to live a content and productive life.
Foundational items must be in place to achieve true satisfaction. Can you be your best self if you don't have adequate food and shelter? So, how can this theory identify smart solutions for your tenants' experience? Let's analyze the hierarchy from the bottom up.
OPERATIONAL EXCELLENCE
To be productive at work, office tenants must:
Feel comfortable
Feel safe
Have access to a clean and functional space
Have quick and clear communication with property management teams whenever they need it
Workplace hygiene is integral to the well-being of people and businesses. Having a clean, functional facility can be the difference between a positive or negative review and happy or unhappy tenants. The quality of indoor air inside offices and other workplaces is important not only for workers' comfort but also for their health. If someone must work for a long time in polluted conditions, their productivity slowly declines over time (Eilie Anzilotti, 2019). A comfortable and clean working environment will have fewer employees calling in sick.
The factors that could contribute to ill-health like germs are non-existent in a well maintained, sanitary, and clean working environment. In other words, businesses and brands can keep and increase their revenue by making sure office cleanliness is one of their priorities. Building appearance, maintenance, inspections, and upkeep are vital to keeping up with tenants' productivity. Regularly, sanitize the communal equipment (printers, photocopiers, and fax machines).
They should be cleaned and maintained to prevent breakages, which result in losses in efficiency and productivity. Dust all electrical devices at the premises regularly to prevent fires and other damages.
Security is a significant concern today amongst communities. Given that many offices are located in areas with heavy foot traffic and lots of visitors, a security system or a presence of a security guard helps tenants feel safe. Additionally, managing the visitors that walk in and out of your property is an invaluable control that elevates the tenant's safety.
Safety and well-lit exteriors that tenants need is:
Well-maintained and functioning entryways, elevators, and stairs
Secure processes for allowing access to visitors and vendors
Detailed fire and life safety policies plans, and procedures
If these don't exist, will they care about bike storage or discount manicures? The well-organized working environment will encourage the employee to come to work and put in extra hours where necessary. Office tenants will be more productive when their comfort, safety, and well-being are guaranteed. Operational excellence is a must-have. Without it, nothing else on the pyramid matters to attract and retain happy tenants.
To keep your premises clean, safe, and well-maintained, the best thing that any property manager can do is outsourcing professional facility management services. While some business opts to perform this task in house, however, an excellent cleaning, security, and maintenance service provider will be worth your weight in gold.
AMENITIES
Whether it is the responsibility of getting work done on time, the desire to conveniently order food, or engage in activities like fitness classes, commercial real estate (CRE) teams recognized the prevailing trends to best support their tenant community. According to CBRE's 2018 America Occupier Study, 81% of corporate real estate decision-makers are engaging with landlords to assure they deliver the environment and amenities needed to attract and retain talent. 59% of these occupiers surveyed also plan to introduce new technology to facilitate the employee experience within their own firms (Anna Silva, 2019).
Building owners or property managers have been bringing their building amenities up to speed. Most of the work environment fosters a more interactive, collaborative, and exciting place to spend time both in and out of the office. They provide gym facilities, bike storage, conference rooms, shared community spaces, in-building cafes, food, and retail options, outdoor spaces, and even day-care for the tenant.
All these undoubtedly make for a better tenant experience at work, but then again, can't have their desired impact if the previous foundational elements aren't in place and functioning optimally. The most important thing is that people need to be comfortable first to perform optimally.
CONVENIENT SERVICES AND DISCOUNTS
The perks that fall into this category are exactly that luxuries that tenants don't necessarily need but are happy to use. Included in this category to round out the tenant experience are things like consumer and community-based offerings such as dry cleaning, prescription order, and delivery, dry cleaning pick-up and delivery, information services like local transit conditions and promotion, and access to discounted services such as yoga classes, on-site manicurists, as well as food and beverage options.
Again, while these might be nice perks, not only might they be things tenants in your building don't need, none of them by themselves are likely to make a significant contribution to an excellent tenant experience. They may provide a certain level of convenience. Still, at the end of the day, if an HVAC unit is not functioning adequately on a 40-degree day and people are too uncomfortable to focus on their work, they will not be too concerned with a discount for coffee that the building is offering. Comfort always comes first.
All three tiers of the pyramid matter are your ultimate goals in differentiating your property and providing a means to tenants' retention and attraction. However, it is vital to remember that the pyramid must be built from the ground up. It must start with a foundation. Just like Maslow's Hierarchy of Needs, the tenant needs at the base of the pyramid must be satisfied before they will care about the things at the top. The second tier of nice-to-haves includes amenities that positively impact the workplace experience and help a property differentiate. At the very top of the pyramid are cool perks. These services and add-ons are decent, but not essential.
If you are committed to helping your tenants find and retain top talent, then it is essential to understand the types of responsibilities and pressures, as well as desires and activities that surround the everyday life of your tenants' employees. Create tenants' experience that addresses their fundamental needs first. When you meet occupants' wide-ranging needs and anticipate their objections, you will find your initial investment pays off generously as tenants renew their leases year after year.
Atalian offers a full range of facility services. From integrated Facility management to soft services such as office Cleaning and Security, to hard services such as Technical maintenance, and Finishing works, our teams are at your disposal to find the perfect solution. Our services are reliable, affordable, and accessible. You can tailor our services to suit your business cleaning, security, maintenance goals. Contact us today!
This article was originally published HERE.