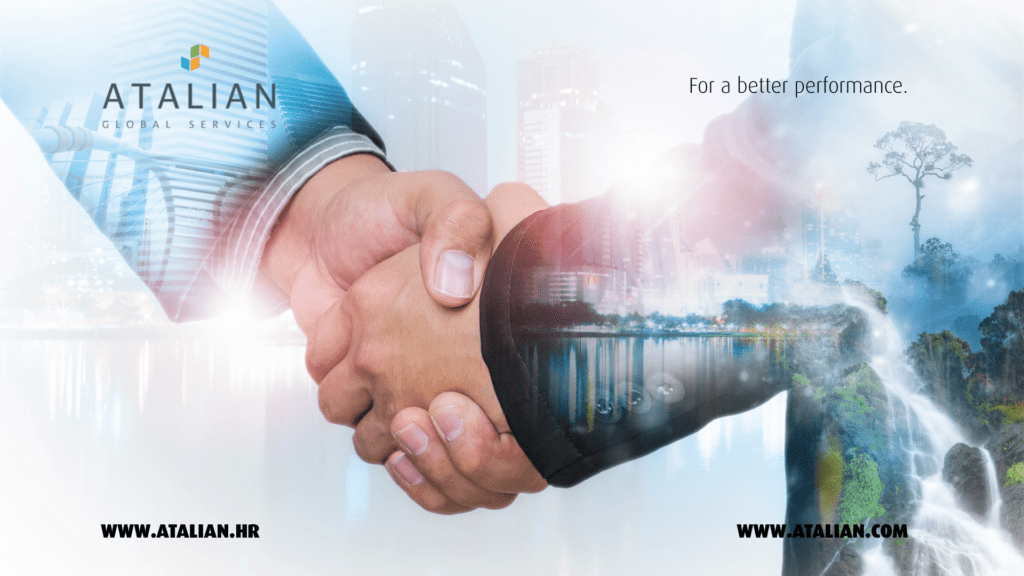 New Challenges and Opportunities: Steps for Green Business Leaders
The uncertain times over the past few years present challenges for businesses. But can challenges turn into opportunities? Facility management experts from ATALIAN Global Services Croatia believe that they can. Below we provide an overview of the challenges that can become opportunities and what moves green business leaders need to succeed.
How to turn challenges into opportunities?
Today's challenges, such as climate change, the coronavirus pandemic, war conflicts in Ukraine and technological advances, you can turn to your advantage. The slowing down of the pace of life and work led to the opportunity to reflect on the business path and better, greener solutions.
It came to growth in climate technologies such as wind and solar energy use and, for example, electric vehicles. In addition, there have been more opportunities to reduce global emissions, such as long-term energy storage. Such solutions are becoming more and more available and part of everyday life.
The fight against climate change requires the development and implementation of climate technologies. What can you, as a green business leader, do about it?
The work of green companies
Every business and leader should strive for a green business direction. It is necessary to start with main actions such as recycling, reducing waste and plastic consumption, and saving energy and water. Leaders should lead their employees, incorporate the basics of green business into their operations, and then develop sustainability terms daily.
Three priority areas of activity
For business leaders facing challenges and looking for opportunities, three areas have opened up that should be a priority:
Construction of supply chains,
Proactively addressing the emerging skills shortage and
Exploring different ways to finance and invest.
Challenges
The emergence of challenges in the operation of green companies is inevitable. There are higher expenses, and you must educate employees and clients to adopt a sustainable product. However, sustainable business is becoming every day and a necessity. There are more and more possible green solutions for business, such as energy systems with lower carbon content and the practice of a circular economy, but other models that are still emerging. Companies that decide to change their way of doing business and turn to sustainability could achieve exponential growth.
ATALIAN Global Services Croatia prioritized economic, social and environmental challenges as well as responsible development and business. We emphasize focusing on environmental challenges such as reducing greenhouse gas emissions, energy, waste and water consumption and recycling other ecological challenges.